RNS Computer Education offers various computer courses that are Basic computer, CCC, DCA, ADCA etc. along with vocational courses that are, Website Designing, Digital Marketing, SEO, PPC, FB Ads, Google Ads, Python, C, C++, HTML, CSS, Java Script, Linux, Cloud AWS, DevOps etc.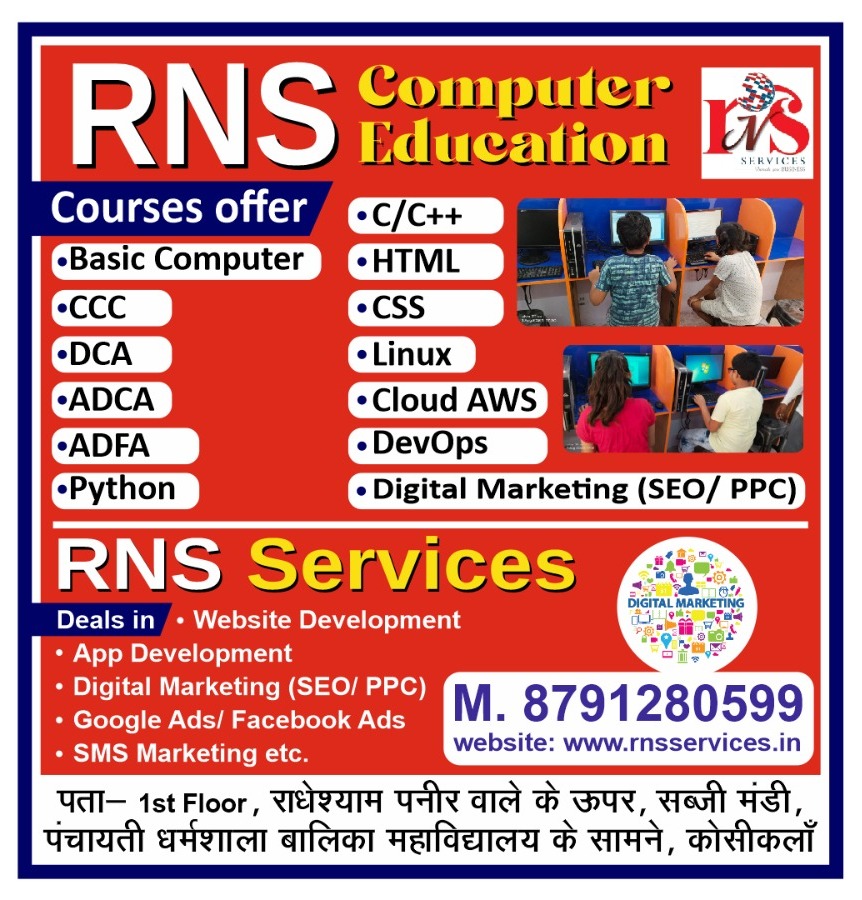 Address: 1st Floor, In front of पंचायती धर्मशाला बालिका महाविद्यालय, हिंदू विश्रांत कुंज, राधेश्याम पनीर वाले के ऊपर, सब्जी मंडी, Kosi Kalan, Uttar Pradesh (281403)
For more enquiry, Call @ 8791280599.
https://www.facebook.com/RNSComputerEducation
https://www.youtube.com/@RNSComputerEducation